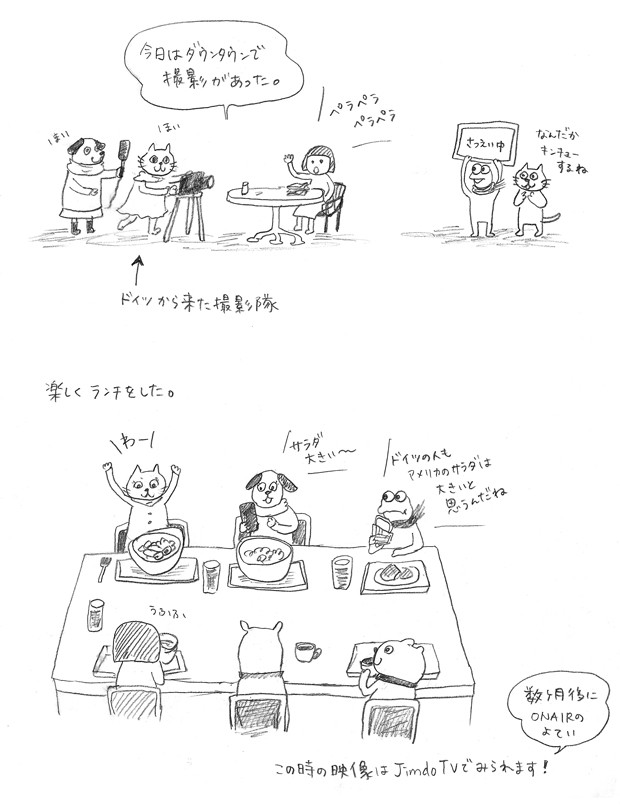 I had a video shooting today in downtown San Francisco with Jimdo( http://www.jimdo.com ) crew from Germany! After the shooting, we all had a lunch together. We ordered salads, but it came with huge bowls as basketball!! Not only me, but also the Jimdo video crew are also surprised the salad's size.
Frog : I didn't expect German people are also surprised at super sized salad~.
It was fun lunch and shooting! The video we shoot today is going to be on air probably around summer. 
Please check it out!