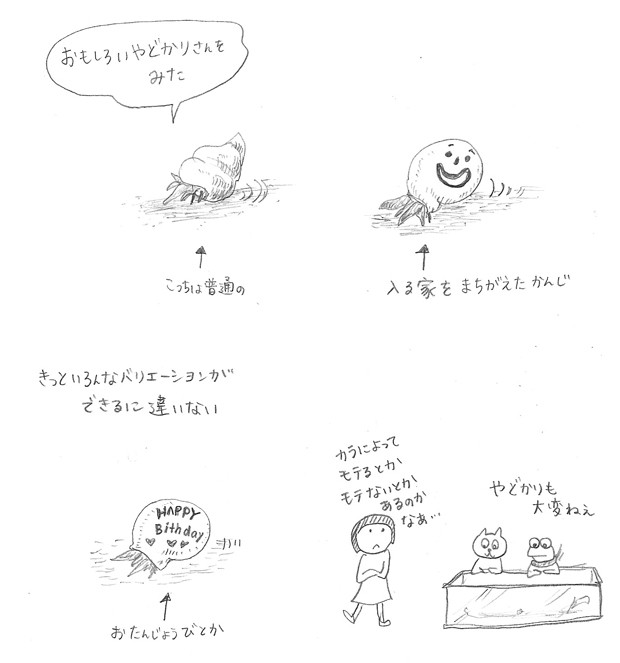 I found interesting hermit crab. He(or she? let's say it's he!) had a shell with funny face. I guess he could wear happy birthday shell when someone has birthday. 
Yuki : I wonder if the appearance of shell could effect hispopularity.
Frog & Nyankichi sensei : (talking to hermit crab) Your life is not easy too....