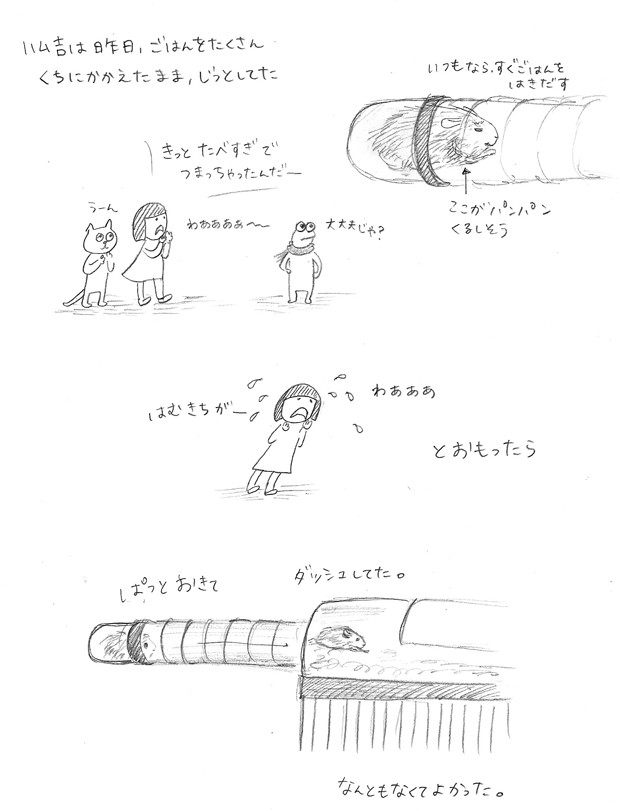 Yesterday, Hamukichi didn't move, after he gabbled up all the foods from my hand. Usually he spits out right after he keeps the food in his mouth. I was worried about him a lot. 
Yuki : oh no~ hamukichi~ 
However, hamukichi suddenly woke up and dashed into his bedroom. gooood! He seemed ok. very relieved.