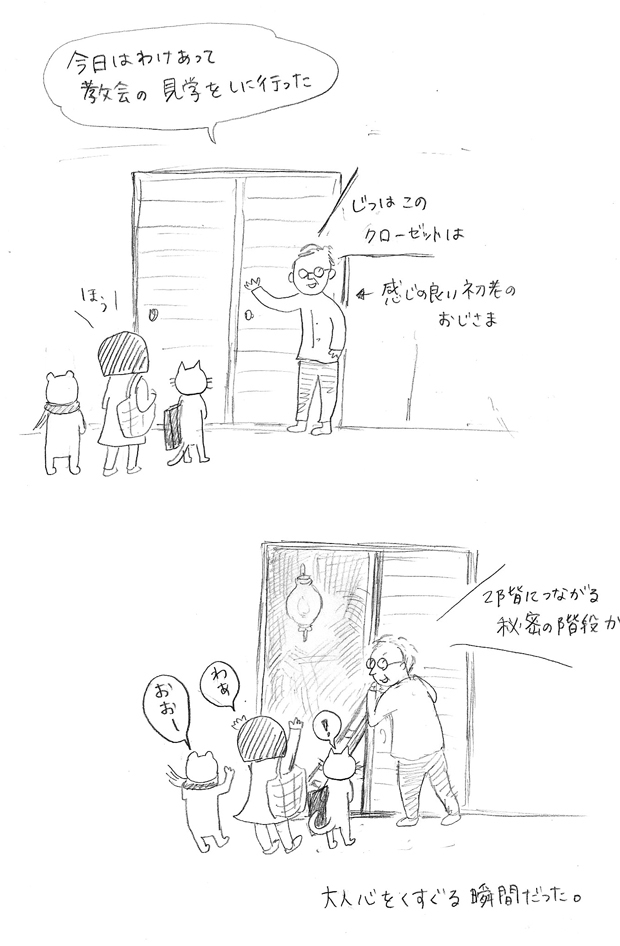 For some reason, I went to a church in San Francisco and had little tour. A gentleman who gave us tour showed me a door. and said....'this is a normal door, but when you open this...there are a seceret ladder brings you to the second floor'
everyone : ooooooooohhhhhh!!!!
It was a exciting moment even for adults.