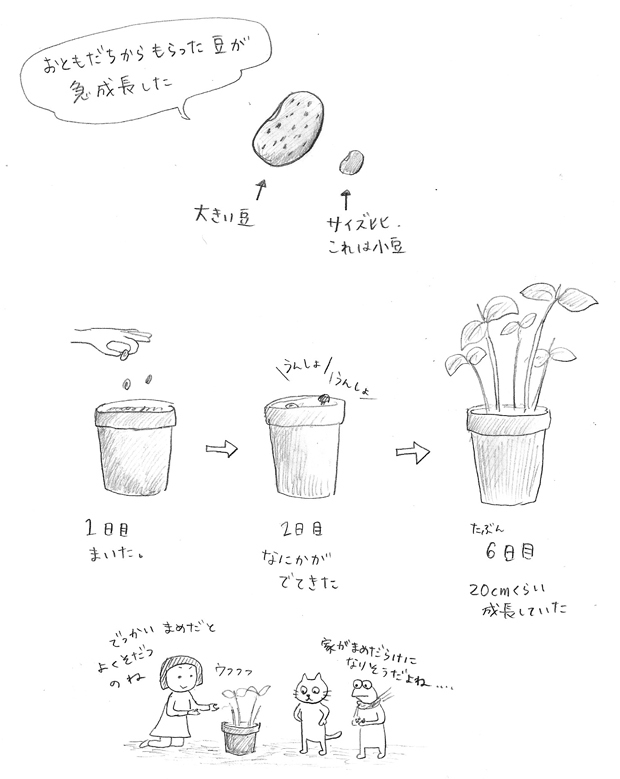 Beans that my friend gave me grews so well. It's a big beans, and 5 times bigger than red beans. 
The next day I plant beans, something came up from soil. About six-th day, they grews about 10 inch height! 
Yuki : oh~♥ big beans grews well!!
Nyankichi&Frog: I guess, our house will have beans all over the place.