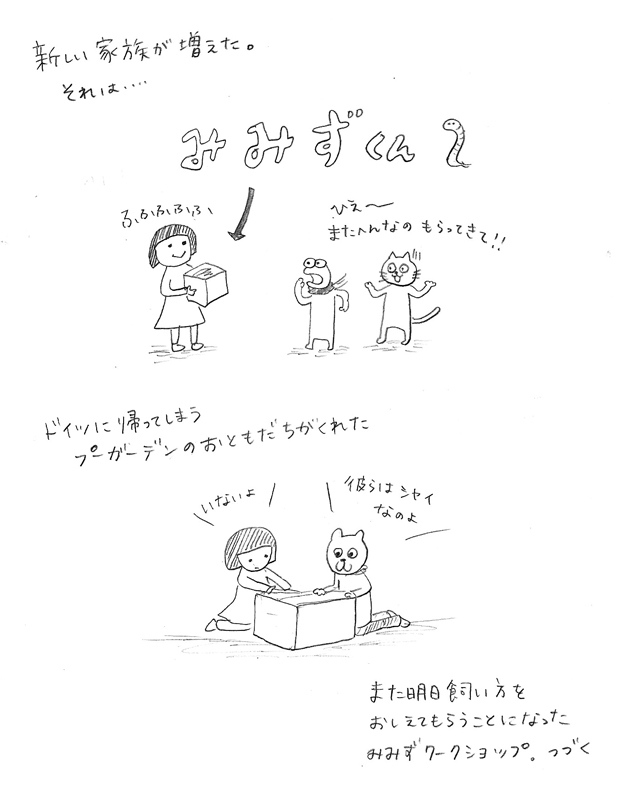 I have new family member.......it is....WORMS!!
Yuki : fufufufufu
Frog & Nyankichi sensei : OMG!!! 
My poo garden friend, she will move back to Germamy so I will take over her worms to make a nice durt. I will have workshop about how to take care of worms from her tomorrow!