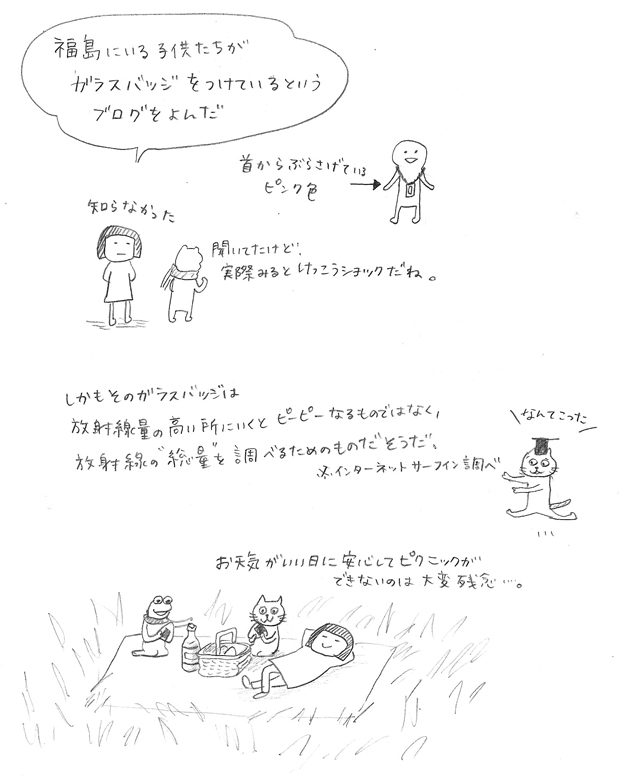 I read a blog about a father and children in Fukushima, Japan. http://akagidesigns.blog.so-net.ne.jp/index/2 In the blog, kids are wearing small pink tags called, Glass Badge. The badge can measure total amount of radiation the person suffered but cannot alarm when the person approaches to higher radiation place. Also the badge doesn't show how much radiation the person suffered until s/he send it to special institution. 
Yuki : I did not know that!! 
Frog : I've heard of it before. It's shock when I actually see it.
It's so sad that kids cannot enjoy having picnic when it's good weather. hmmm!