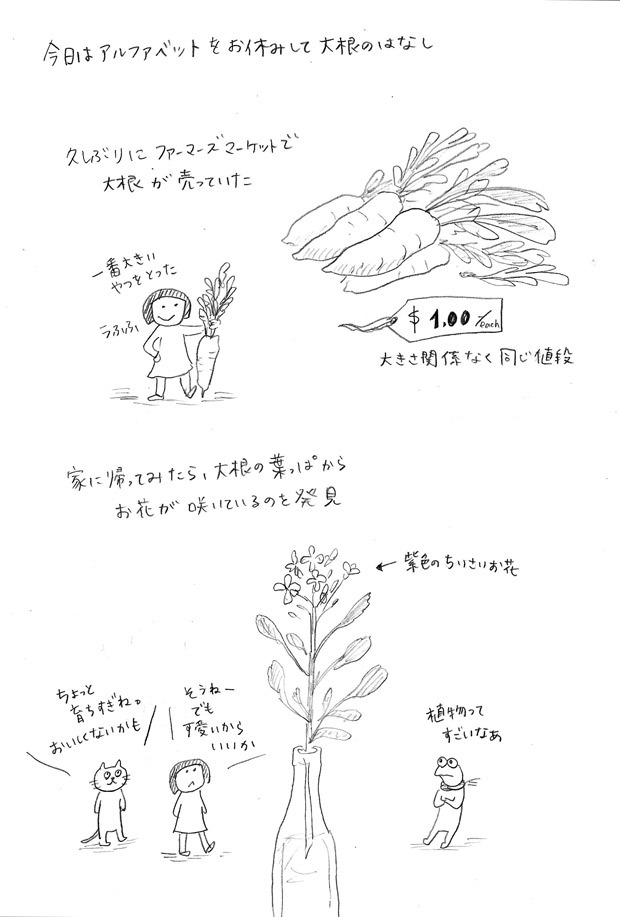 I saw daikon radishes at farmer's market. I haven't seen it for while, so I some how feel very happy to see them. The daikon farmer sells $1,00- each daikon. I bought biggest one!
When I back to home, I found flowers between daikon leaf. It's tiny little purple color flowers.
Nyankichi sensei : Hmmmm, maybe it grows too much, I guess the taste is not good.
Yuki : yea, but since it looks cute, I think it's okay!
Frog : wow...plant are amazing..