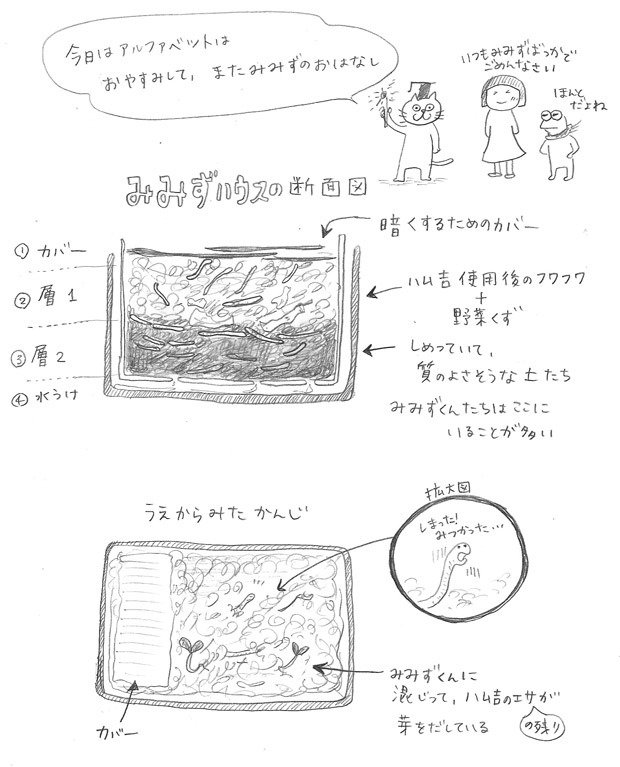 I'd like to talk about worms again. The image at the top is a side view of worm house, and the image at the bottom are an above view of it.
<side view>
layer 1 : paper-cover makes worm house dark so that worms will be relax.
layer 2 : Hamukichi's paper bedding with vegetable waste. They eat and poo and make good earth.
layer 3 : Good quality earth. Worms are often stay here. 
<above view>
Some worms are come up to surface. They look surprising when I find them. And it's interesting too see Hamukich's left over food(seeds) sprout.