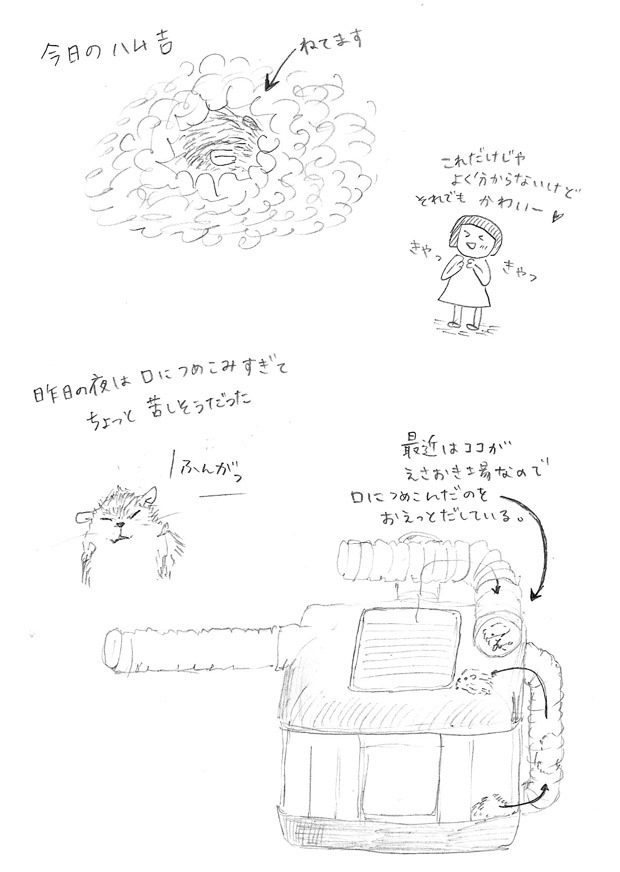 Today's topic is Hamukichi! The doodling on the top is the Hamukichi sleeping.
Yuki : Even looking at only his ear, he looks cute!
Yesterday night, he put too much food in his mouse, looked painful. He run to top floor and split all the food out. This is the way how he gathers his foods.