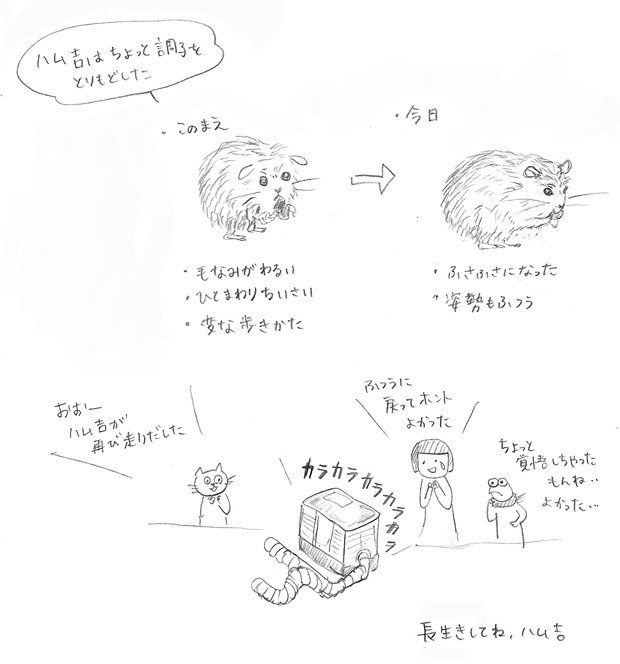 Hamukichi's condition is getting better. 
The day before yesterday, he got dull fur and looked one size smaller than usual, and walked gawkily. However, today his fur looks good and he moves normaly. 
Nyankichi sensei : Oh! Hamukichi runs again!!
Yuki : oh~ I'm so happy to see him being in good condition. 
Frog : I was kinda prepared for an emergency.... good that he is fine now!