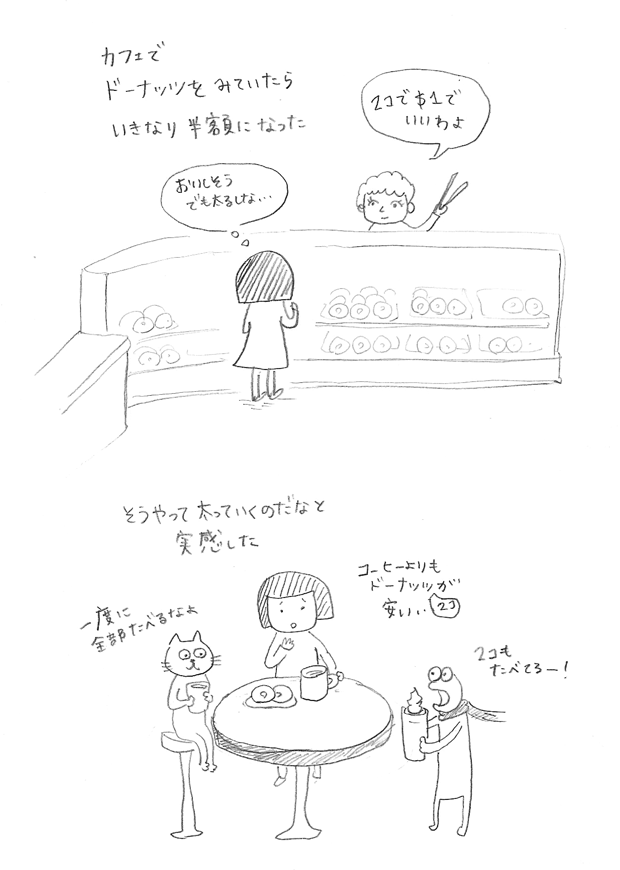 At a cafe, I was looking at donuts and thought about if I should get or not. I care my weight these days as I've been eating a lot. Then, the lady says : I'll give you 2 for $1-.
hm there are no reason to refuse her offer. I got two donuts without any hesitation. 
Yuki : this is how I gain weight so easily..
Nyankichi : don't eat everything in once.
Frog : wow you have two donuts! (give me one)