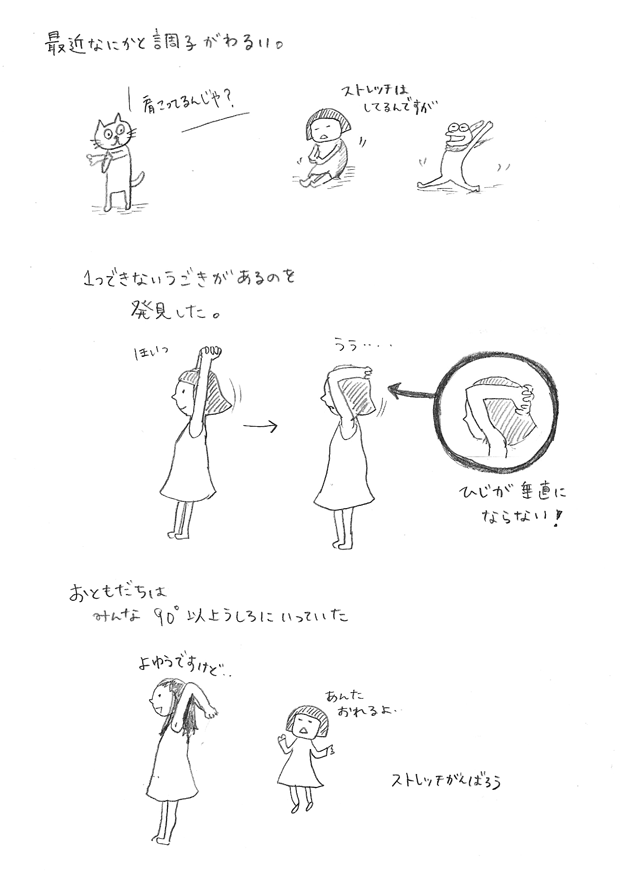 I've been in bad condition for some reason. hm.
Nyankichi sensei : I think you have bad shoulder ache.
Yuki : mmmmm, I do stretch often.
I found one movement that I cannot do. (see the doodling above) I cannot bend my elbow 90 degree. My friend's elbow can go more than 90 degree! mmmm.
(I'll do more stretch!)