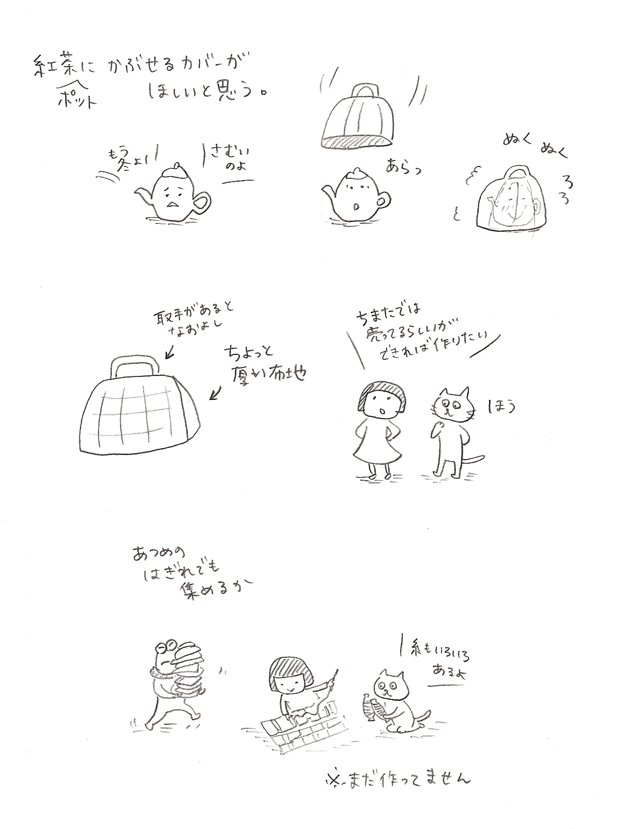 I with I have a tea pot cover. My tea pot looks cold every morning. 
Yuki : I heard that you can buy it at a (maybe cooking goods) store.
Nyankichi sensei : o.ok..
Maybe I should start to collect small piece of thick fabric to make it like a quilt.