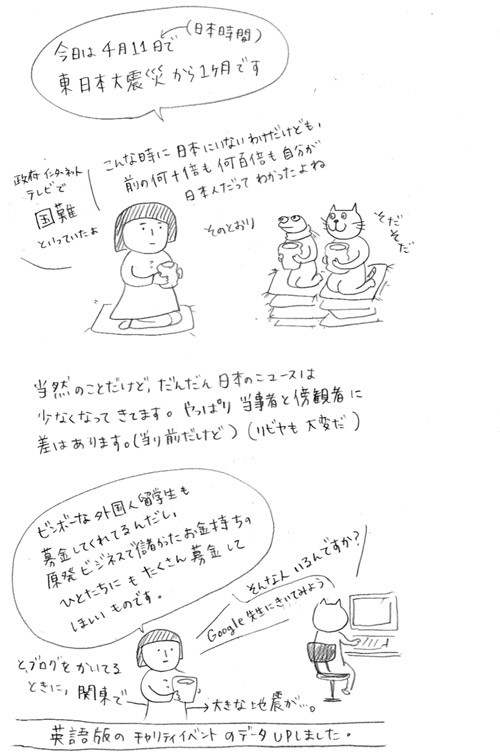 It has been a month after the Tsunami and Earthquake in Japan. 
Yuki: The more i stay in the U.S, the more i realize that I am Japanese even though i am not in Japan now.
....The Japanese government TV said it can be called as 'a national crisis'.
Frog & Nyankichi : I feel the same way...
It is understandable that nowadays TV shows less news about Japan than it of March. I know why it happens. and I know Japan is not only country who has difficulties. But I feel strange. 
Yuki: I hope rich people who gain money because of Nuclear plant in Japan could donate a loooot money.
Nyankichi : Do that kinda people really exsit??
Yuki : Ask teacher-Google ( means do internet research)
oh... while I'm writing this blog...Kanto-area including Fukushima has big earthquake again.... hope things are not going to get worse.
by the way.. I UPDATED THE EVENT INFO (ENGLISH VERSION!)