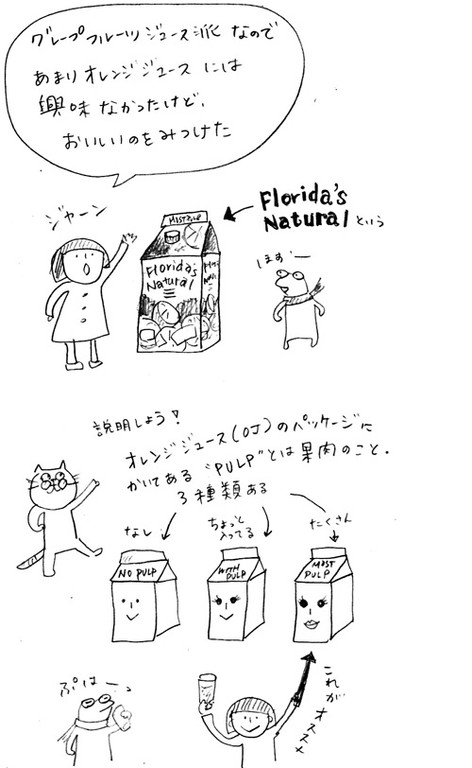 I tend to buy more grapefruit juice than orange juice but I found the good one. The name is Florida's Natural.
Nyankichi-sensei : let me explain what is the PULP which is written on the package. PULP is a '果肉=The soft moist part of fruit'. There are three different type of PULP for the orange juice : no pulp, with pulp, most pulp. 
Yuki : I love the MOST PULP. Try if you find the one!
Florida's Natural.
http://www.floridasnatural.com/juices/89oz-crystal-clear-pitcher