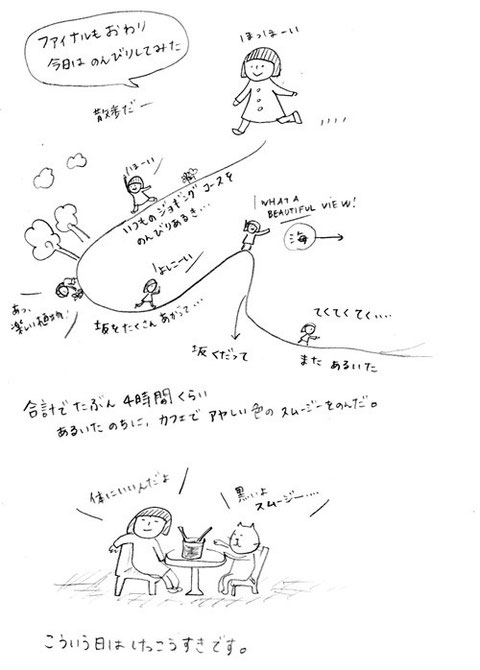 I spent slow day today. very relaxed. 
I had a long walk. Walk very slowly and found many interesting plants, up the hills, see the gorgeous ocean view, down the hills and walk again. 
Maybe I walked about 4 hours, and had a smoothie in the end. The color of smoothie was black but taste was delicious. I liked it.
Nice Cafe!
THE PLANET CAFE