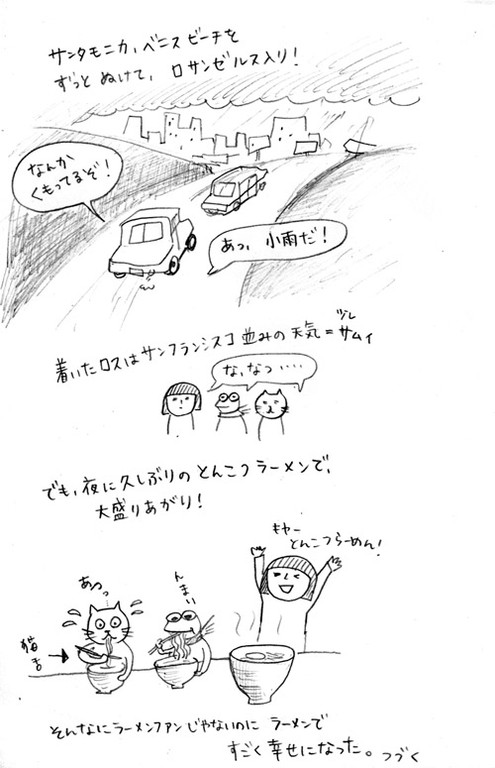 -LA drive tour#4-
Finally we arrived at hotel in L.A after driving trough Santa Monica, Venice beach.
L.A wasn't good weather.. I saw many clouds and some showers! It was not hot as I thought. The weather was the same as San Francisco.
"where is the summer!?"
we were disappointed a little bit, but soon after we found Japanese Ramen restaurant, which doesn't exist in S.F, we were so excited about it!
Yuki : YES TONKOTSU RAMEN!!
Frog : good!
Nyankichi Sensei : oh it's hot!
I thought I'm not big fun of Ramen when I was in Japan, but i was pretty happy to eat it!
If you miss Tonkotsu Ramen, go and get it!
Ramen Yamadaya 
3118 W 182nd St, Torrance, CA 90504
http://www.yelp.com/biz/ramen-yamadaya-torrance
In this restaurant, you can even order to have hard type noodle! awesome! 
L.A tour is to be continued...