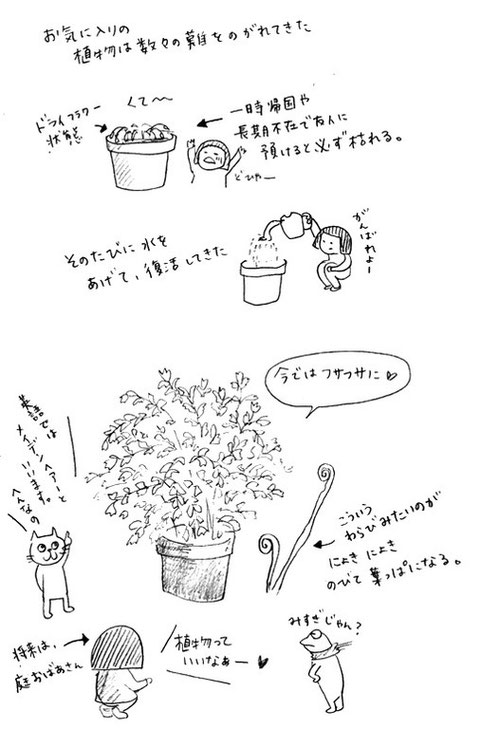 One of my favorite plants has survived through many troubles in its life. For instance, when I went back my country for a month, it became very dry and was about to die. Every time, I pour water frequently and it recovered.
Now the plant became so much healthy and has many hair!! The plant is called as "Maiden hair" in English. Its bud looks like bracken, so cute.
Yuki : I love plant so much~~!
I'm glad that I don't have nice balcony or garden, otherwise, I'll be sitting in front of plant whole day....