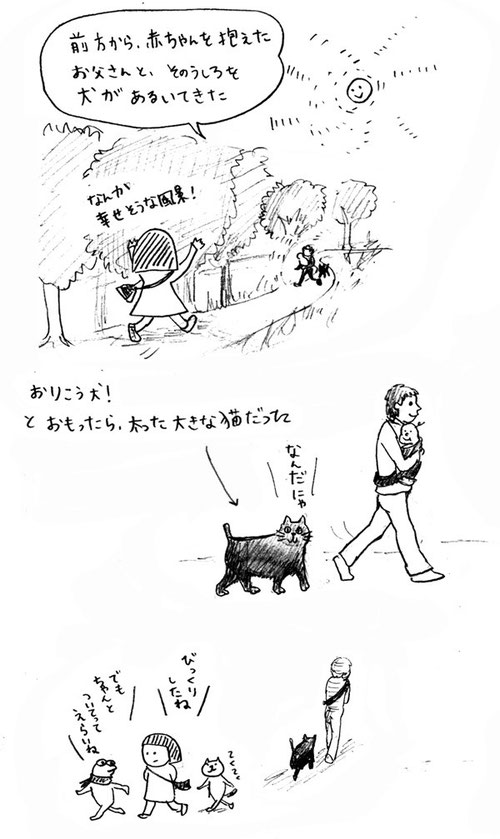 Today, I saw a father holding a baby and a dog following them on the street. The scene made me happy.
Yuki : oh they look so nice!
But I found the dog wasn't a dog and it was a big fat cat. S/he was following s/her owner without a collar. Such a clever cat!
Yuki : I'm surpised. 
Frog : The cat was very smart, but very chubby.
Nyankichi-Sensei : fuuuuufuuuu~ ♪