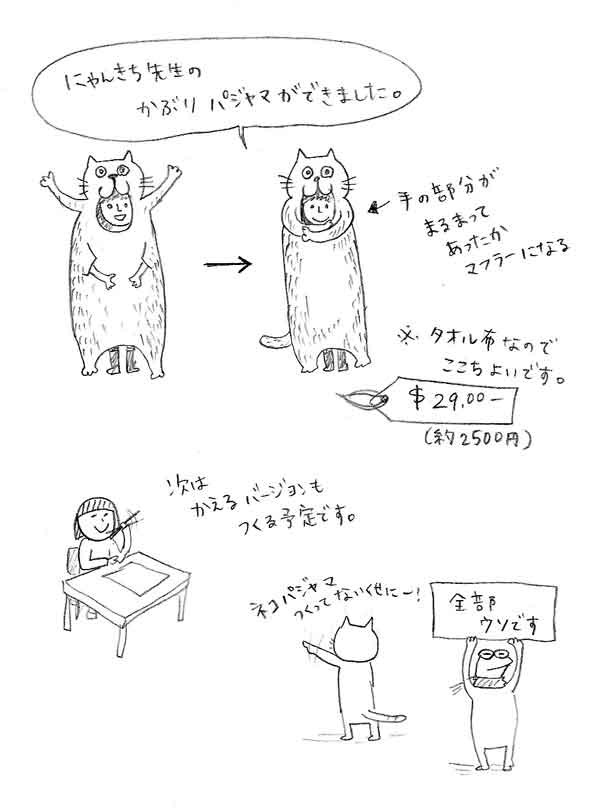 I would like to proudly announce that Nyankichi-sensei's pajama is ready to sell at $29.00-! The pajama is made by towel feeling fabric and the hand became scarf, isn't if awsome?
Yuki : I am going to make frog version next time.
Nyankichi-Sensei : You haven't created any pajama!!!!!!
Frog : THIS IS ALL LIE.
※ This is a fiction story.