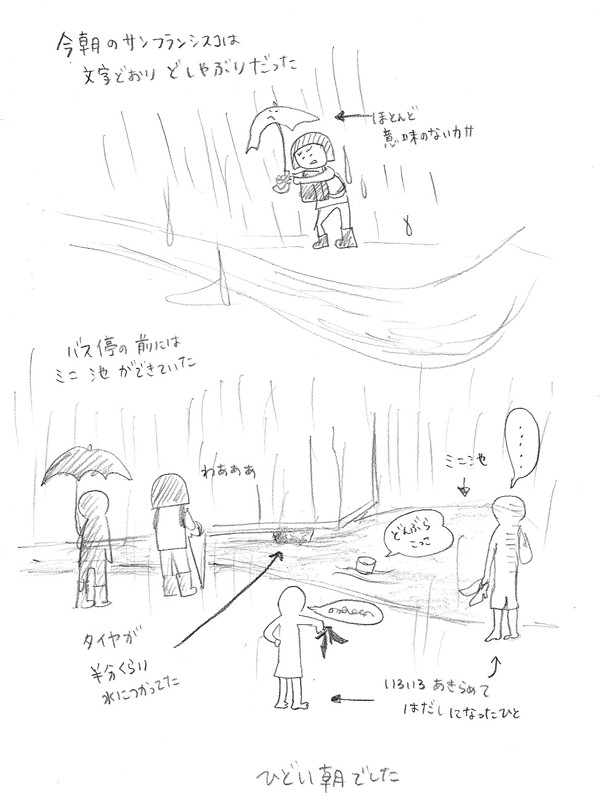 Yesterday's morning was terrible!!!! It was too much rain to commute to school!!
When I arrived at bus station, I literally saw the small pond in front of bus stop. Some people took their shoes out and walked into the pond to cross the street. I also saw some floating stuffs at the pond.
haaa, it was terrible morning.