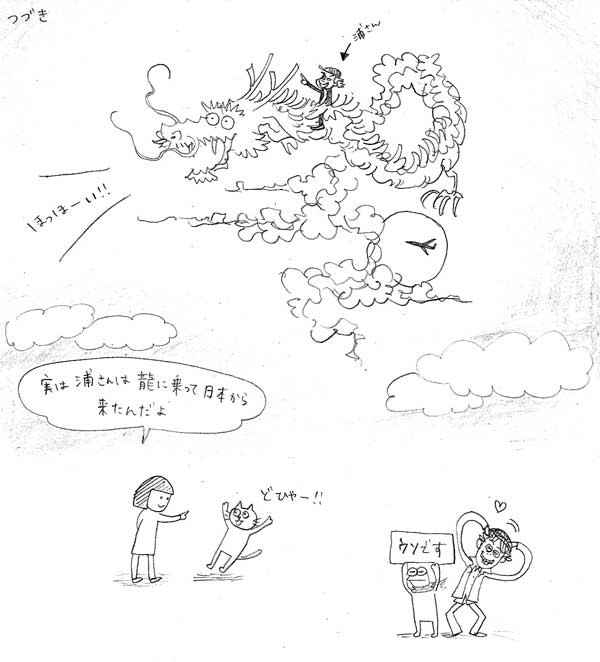 Today's doodling dialry is also with Ura-san!
Ura-san : Yeeeey~!
Yuki : You know? He came by dragon from Japan.
Nyankichi-Sensei : Reeeaaaaaaaalllllly?
Frog & Ura-san : This is a fib. hehehe, Just kidding! 
If you don't know who is Ura-san, please check Oct12's doodling diary.
浦さんが誰かについては、Oct12のらくがき日記をご覧ください。
Can you tell which doodling is Ura-san's and which one is mine? This is a collaborative doodling!