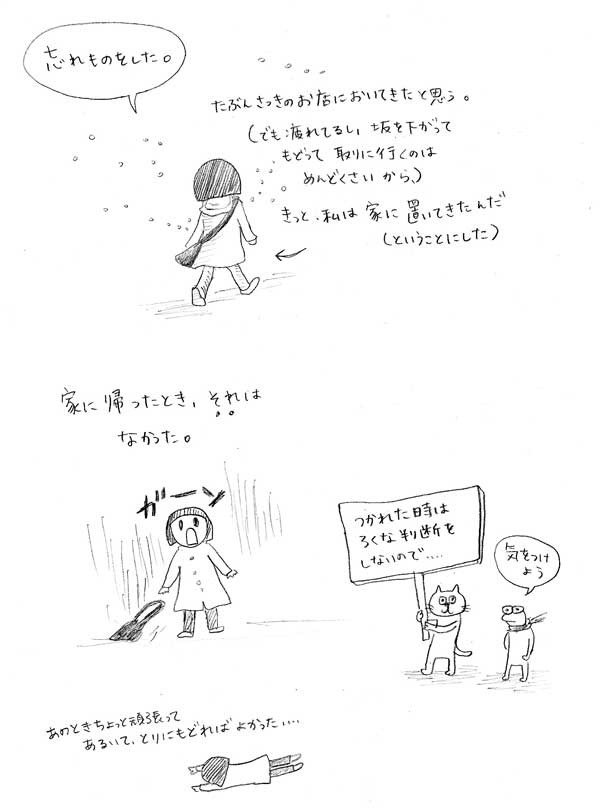 I forgot my favorite scarf. 
Yuki's mind : I might forget it at the store....(but I'm super tired and don't wanna go back to pick it up), ... I think I didn't wear it today, and it is in my house. I didn't forget anything at the store.
Then, when I came back to my house, it wasn't there.......
Yuki : NOOOOOOOOOO!
I should have gone to check it at the moment....I hate this situation..... 
Nyankichisensei: You can not judge correctly when you are tired.
Frog : Be careful...