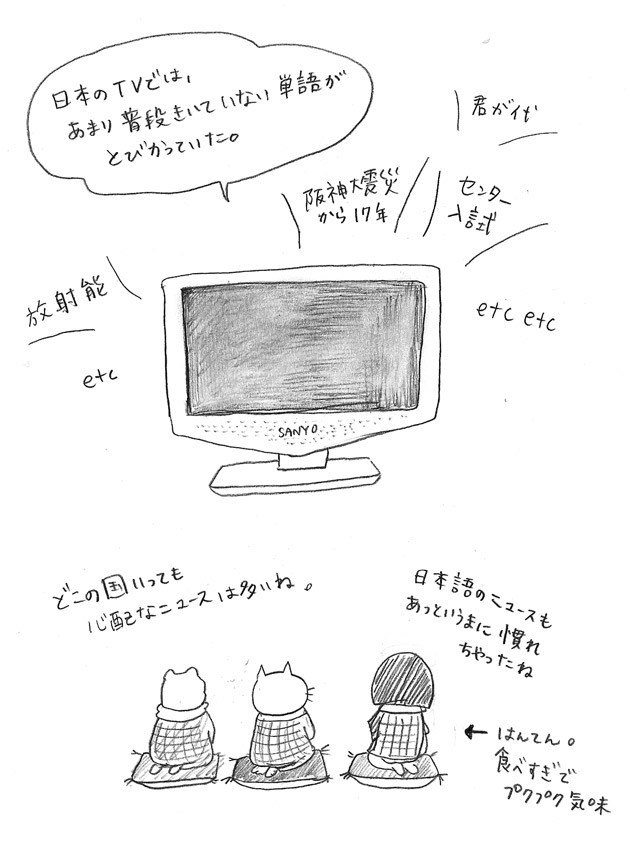 I hear some unfamiliar words from Japanese TV program, such as The Center exam, 1.17 great earthquake, radiation, and so on. 
Nyankichi-sensei & Frog : Every country has a lot of worries.
Yuki : I thought I feel strange when I see news in Japanese since I haven't seen it for while. but it didn't take time to get used to Japanese style news!
大変なニュースがたくさんです。みんなの心配ごとが少なくなりますように。