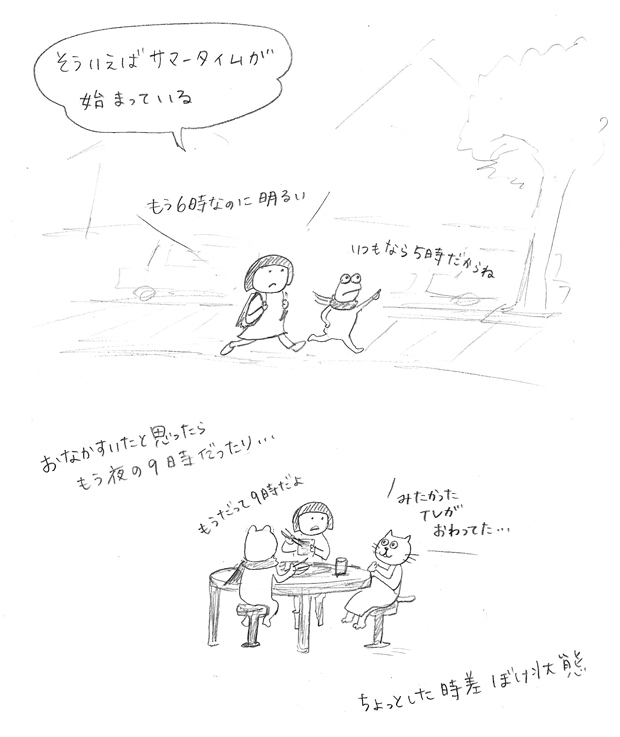 Summer time has began. 
Yuki: It's already 6 pm but it's still blight. 
Frog : That's because It's 5 pm, if it's three days ago. 
When I feel hangury, it's already 9 pm. 
Nyankichi sensei : The TV program that I wanted to see was already finished....
Yuki : You know it's already 9pm.
I have kinda jet lag.